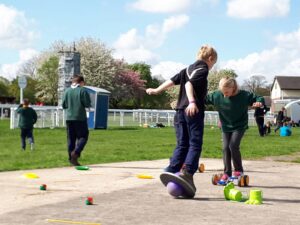 As most of you will have seen at St George's Day, we have purchased some new activities!
These are the Big Ball, the Slackline and the Circus Skills equipment.
All of these will be stored at Tablers Wood for Sections to use there and you are also able to book them to use in your weekly programme, away from Tablers Wood.
To launch these activities we are offering FREE use to Groups within the District until the end of 2017!
If you would like to book these for use at either Tablers Wood or your own HQ, please email Rachael DDC on depdc@blacktoftbeacon-scouts.org.uk